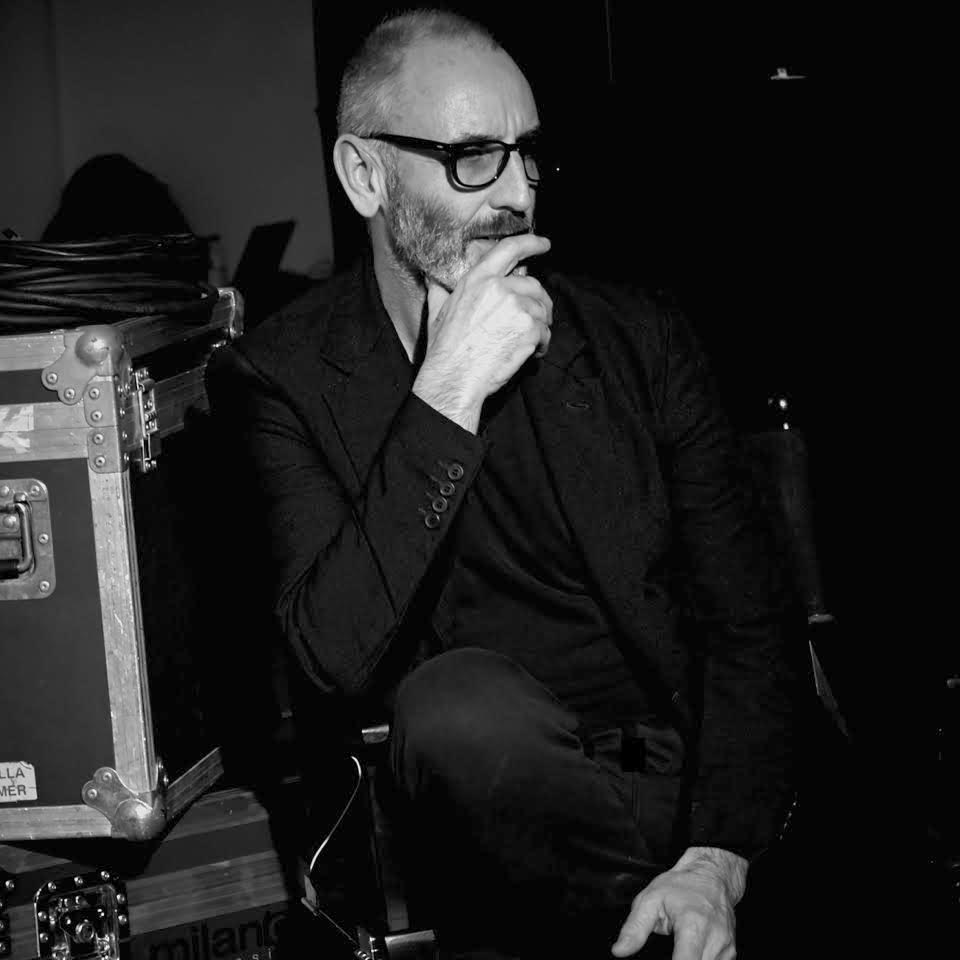 bio
In the early 1990's, Tom moved from London to New York to study at the prestigious Parsons School of Design.

Whilst still working as an assistant in New York in 1996, Franca Sozzani of Vogue Italia took Tom under her wing, with covers and editorials for Italian Glamour, and later for L'Uomo Vogue and Vogue Italia.

Tom signed with his first agent in January 1997, shooting his first editorial for British Vogue just three months later, March 1997. A run of Vogue covers soon followed, with Kate Moss, Naomi Campbell, Stella Tennant and Nicole Kidman.

These caught the attention of Liz Tilberis at Harpers Bazaar US and in September 1997 Tom found himself in Milan shooting his first collection story.

Within three short years, by 2000, Tom was shooting for Anna Wintour at Vogue US.

He has not looked back since.

His dedication and passion towards his craft continues to attract the industry's leading designers and brands such as Armani, Dolce & Gabbana, Givenchy, Guerlain, Saint Laurent and Tom Ford.


For over two decades Tom has contributed to publications Vanity Fair, Vogue, Vogue Italia, L'Uomo Vogue and W, as well as other prestigious publications such as Elle International, Harpers Bazaar US and V.

Collaborating with stars Adele, Angelina Jolie, Beyonce, Cate Blanchett, Dustin Hoffman, Eva Green, Johnny Depp, Joaquin Phoenix, Julianne Moore, Justin Timberlake, Kate Winslet, Leonardo Di Caprio, Lily-Rose Depp, Madonna, Marion Cotillard, Nicole Kidman, Rihanna and Scarlett Johansson he is well known for his celebrity portraiture.

Tom started directing films in 2008, his directorial debut being a collaboration with Madonna on music video 'Give it to me' featuring Pharrell Williams. This in turn lead to further film projects and numerous photographic collaborations with the 'Queen of Pop', as well as shooting her tour book "Sticky & Sweet".

Subsequently, Tom has directed films and television commercials for Giorgio Armani 'Si' fragrance starring Cate Blanchett, Dolce and Gabbana 'Wild about Fall', Tom Ford 'Lips and Boys' and most recently Lancome 'Renergie' starring Kate Winslet.

Tom is based in the UK.
Website Redesign 2022

THIS IS MY NEW WEBSITE REDESIGN

Text post on one side of the center

This is a quick post

about all sorts of things

with new lines and new paragraphs!

Long text post

Lorem ipsum dolor sit amet, consectetur adipiscing elit. Vestibulum in orci sed ligula pharetra pulvinar. Quisque metus nulla, rutrum et varius at, malesuada sed dui. Curabitur id mi luctus, dictum nisi sed, dictum metus. Maecenas vel justo sodales, semper velit nec, consectetur lorem. Proin dolor est, sodales id posuere et, mollis vitae magna. Nulla dictum luctus massa, vel congue arcu dignissim vel. Etiam pretium quis est facilisis euismod. Nullam in arcu et magna ultricies tempor vitae et turpis. Nullam a dolor ornare, auctor arcu a, pellentesque turpis. Nunc aliquam tristique ante vitae viverra. Mauris volutpat iaculis mi, non luctus ante dignissim vel. Nunc dictum interdum libero, quis porttitor nulla tincidunt et. Etiam vel laoreet felis. Aliquam lobortis interdum ultricies. Cras commodo lorem eget gravida elementum. Interdum et malesuada fames ac ante ipsum primis in faucibus.

Portrait Picture, no text

Landscape Picture with Text

This is a different size but with text

Instagram Post w caption/ no text

Youtube with text

This is a video with text